>> october necklace spotlight <<
This months feature is focused on meditation. I just finished up with FMTV's 10 day Mediation Summit and I feel more at peace and less anxious after practicing mediation each of the 10 days. Mala necklaces are worn when meditating and are believed to absorb the vibrations of the practice when worn regularly. Challenge yourself to meditate for 10 day in row. Click here to order.
Let the Jewelry you wear come upon your body as memories of the people and places you love.
A cherished item turned into wearable jewelry keeping those memories close to your soul.
Have a leather hand bag or belt handed down to you from your favorite person but it's not your style or size? This is where I come in.
I repurpose these items into wearable jewelry.
Bracelets. Earrings. Pendants. Key Chains.
Taking a loved one's leather belt or handbag that have been tossed aside and forgotten, bringing life back to them as a special gift for you to cherish for years to come.
Begin your custom jewelry piece today, click here for more information and learn how you can turn your favorite memory into wearable jewelry.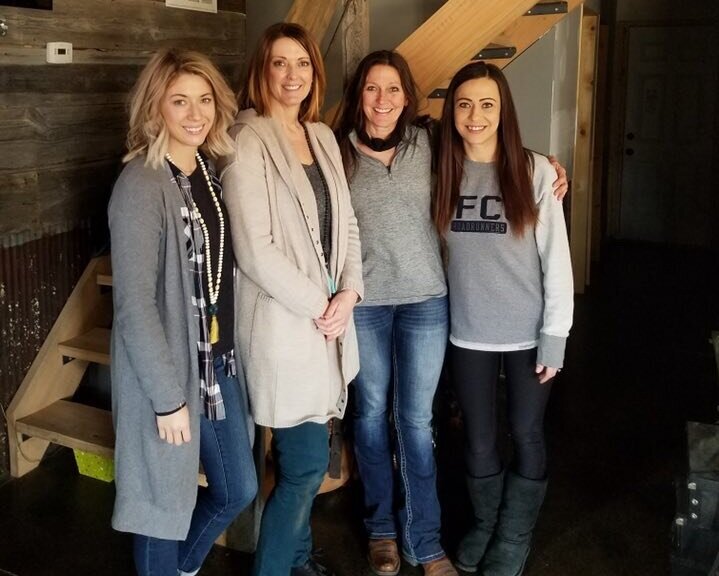 The universe brings people together to form a connection, to share their stories, to support and encourage each other.
This photo is of me and my daughter and my sister and her daughter. Each of us have our own life experience and I bet you can relate to at least one of ours. We'll be sharing bits and pieces of our own journey and how we overcame our struggles and how the decisions we made along the way have made an important impact on our lives. Each of us has a strong conviction to build other women up and advocate for respect for all women.
I started a Facebook group where you can connect with other bad ass women, a place where you are part of a sisterhood who gets you, a space where you can connect with a sisterhood to celebrate wins big and small.
Head here to join The Spirited Sisters Facebook Private Group.
our mission
Inspiring you to become the best version of yourself.
Imperfect soul sip & Dip p-arty <<
As an Introvert I loathe going to large parties and enjoy people in very small groups. I created a way for other introverted fun loving souls to enjoy a small amount of their friends without loosing their sh*t.
get caught up on the Blog