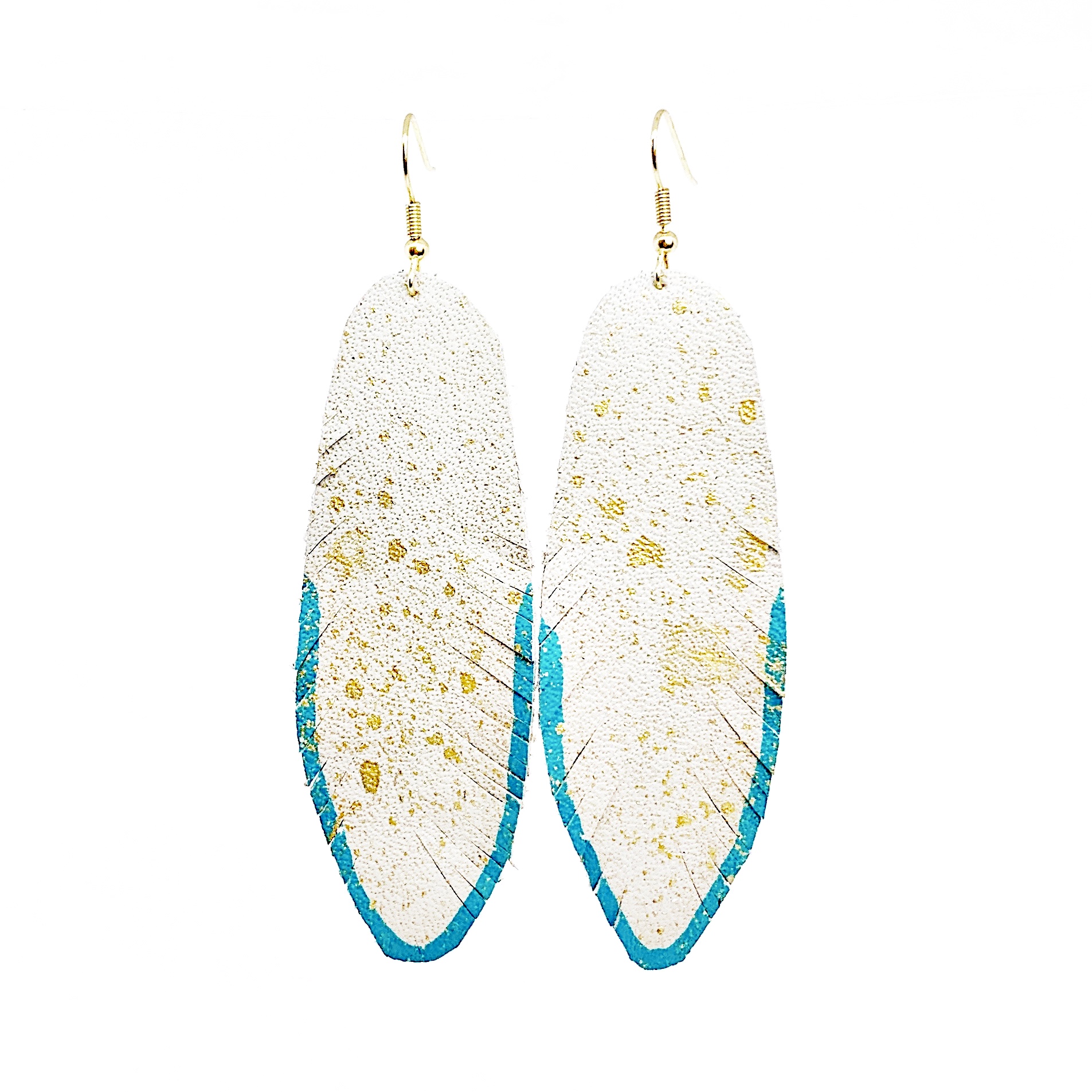 Courage
Long earrings are the rage this season and these are the perfect long earrings as they are very light weight they will not pull on your earlobes.
Hand Cut 3-4 inch Feather

Hand Painted with Turquoise Acrylic Leather Paint and Sealed

Silver or Gold plated over Stainless Steel Hypoallergenic ear wires.
As with most painted materials handle with care. Do not wear in shower, swimming or to bed. Lie flat or hang when no wearing to prevent bending or getting scratched. But most importantly have FUN and enjoy wearing your earrings. With care you will enjoy these earrings for a long time.